Intermix.org.uk is a website for the benefit of mixed-race families, individuals and anyone who feels they have a multiracial identity and want to join us.

Our mission is to offer a view of the mixed-race experience, highlighting icons, film, books, poetry, parenting techniques, celebrities, real lives and much more.

Our online forums are a great place to meet others, ask questions, voice your opinions and keep in touch. Sign up for our monthly newsletter and delve into our pages.

Want to join in? Become an Intermix member to take part:




Good News To End 2006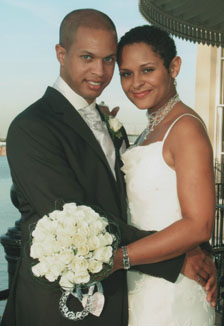 Sarah Thomspson thanks you all.

Teacher Sarah Thompson, for whom Intermix.org.uk and others campaigned for a bone marrow donor for earlier this year received a Bone Marrow Transplant and sent the following message to all who helped support her search for a donor.

I am delighted to share some good news with you. It's almost a year after I relapsed with AML and after a long wait for a match followed by another long wait until I could actually receive the cells, I finally went into hospital on 7th November. Having had conditioning chemotherapy and radiotherapy, I successfully received my Bone Marrow Transplant on 17th November. My stay in hospital was surprisingly short, as I was an inpatient for less than four weeks. I had very few side effects and although it is still early days my doctors are amazed at my progress!
I was discharged on 4th December but only on the strict instructions that I stay in my house and avoid all the nasty bugs and infections that are so rife at the moment! My wonderful mum cares for me during the day until my amazing husband comes home and takes over! My immune system will be compromised for a long time (so no hugs and kisses for a while!) but this is a small price to pay for the 'gift of life' my donor has so generously given me.
I believe there are many contributing factors to the excellent way I tolerated the treatment and my speedy recovery; mine and my family's positive attitude and refusal to dwell on the negative, 'positive affirmations' (repeating statements over and over e.g. 'My transplant is a complete success'), the love and prayers of all my family, friends and 'strangers' who had seen my appeal.
I am so proud to know that so many people joined the register in my name. I am also immensely proud of my community and eternally grateful to Beverley De-Gale, Orin Lewis and the ACLT Volunteers.
This has indeed been a challenging two and a half years, since I was initially diagnosed BUT I wouldn't change a thing because I am a better person now with stronger personal relationships and have met some invaluable friends who I'm sure will be friends for life. I now appreciate life and live for the moment. So far at least three people who joined the register for me have been sent 'The Pack' to say they are a potential life saver to someone. If one other life is saved, then the whole thing was worth it.
Spread love, peace and happiness in 2007

Sarah Thompson xx
Read the original news story

Find out more about becoming a bone marrow donor

www.like2like.com
Source: