Privacy Statement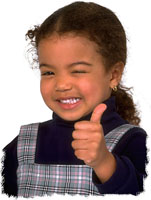 Intermix Limited is committed to protecting your privacy online. Our policy explains how we will do this.
What information do we collect?

We collect email addresses.

Registration: on some parts of the site we ask you to register, and if you do we ask for your name, email address, geographical address and other personal information.

From time to time we will ask you for further information, for example if you make a purchase or enter a competition.

We may also use cookies. For an explanation, see the section on cookies below.

What are cookies?
Cookies are small files which many web sites transfer to your hard disk. They can inform the web site what pages you visit, and your preferences, which enable web sites to provide you with a more personalized service.

A cookie is a text-only string of information that a website transfers to the cookie file of the browser on your computer's hard disk so that the website can remember who you are.
A cookie will typically contain the name of the domain from which the cookie has come, the "lifetime" of the cookie, and a value, usually a randomly generated unique number.
Two types of cookies are used on this website:
Session Cookies: which are temporary cookies that remain in the cookie file of your browser until you leave the site,
Persistent cookies: which remain in the cookie file of your browser for much longer (though how long will depend on the lifetime of the specific cookie).
Cookies can help a website to arrange content to match your preferred interests more quickly. Most major websites use cookies. Cookies cannot be used by themselves to identify you.
How we use cookies on our site and what information we collect

Session Cookies
To allow you to carry information across pages of our site and avoid having to re-enter information.
Within registration to allow you to access stored information.
Persistent Cookies
To help us recognise you as a unique visitor (just a number) when you return to our website and to allow us to tailor content.
To compile anonymous, aggregated statistics that allow us to understand how users use our site and to help us improve the structure of our website. We cannot identify you personally in this way.
You can set your browser to refuse cookies, or to warn you before accepting them. Most parts of our site can be accessed even if your cookies are turned off. But you may find there are parts of the site which you cannot access if your cookies are turned off.
How do we use your information?
We use the information to help us understand more about how our web site is used, to improve our site, and to send you information about us and our products which we think may be of interest to you.
In the case of online publications available through subscription, your personal information may be used to enable us to verify you are a subscriber and to deliver the online publication to you.
When do we share information?

We do not sell your personal information to others.
A number of other people's web sites have links on our site. If you link to their sites, they may collect information. Such sites are not within our control and are not covered by this privacy statement.
If we believe that your use of the site is unlawful or damaging to others, we reserve the right to disclose the information we have obtained through the site about you to the extent that it is reasonably necessary in our opinion to prevent, remedy or take action in relation to such conduct.
Rules for Intermix Competitions
Entrants must provide name, email and address details plus any other information requested in competition details.
All competitions are free to enter and are open to intermix.org.uk members who are over eighteen years of age and resident in the UK.
Only one entry will be accepted per person.
The deadline for receiving entries will be included in the competition details.
Competitions must be entered via the appropriate page on the www.intermix.org.uk website.
Prize-winners will be listed on the Winners page on intermix.org.uk.
Prizewinners must contact Intermix (with their correct postal address if required) in order to claim their prizes.
Prizes must be taken as stated and cannot be deferred.
There will be no cash alternatives.
Intermix do not accept any responsibility for late or lost entries. Proof of sending an email is not proof of receipt.
Players must supply full details as required above, and comply with all rules to be
eligible for the prizes. No responsibility is accepted for ineligible entries or entries made fraudulently.
This competition is not open to employees or contractors of Intermix Limited or any
person directly or indirectly involved in the organisation, sponsorship or running of the
competition, or their direct family members.
The Editor's decision is final in every situation including any not covered above and no
correspondence will be entered into.
Intermix Limited reserve the right to cancel any competition at any stage, if deemed
necessary in our opinion, and if circumstances arise outside of our control.
Entrants will be deemed to have accepted Intermix' Terms and Conditions and Intermix
Competition Rules and to agree to be bound by them when entering competitions.

Intermix competitions are games promoted by Intermix Limited.
Prizes must be claimed within 28 days or they will be forfeited and will remain the property of Intermix who will dispose of them as they see fit.
All prizes will be despatched via Royal Mail. Intermix will do its best to ensure that your prize reaches you safely however Intermix Limited cannot accept responsibility for prizes lost in the post or that arrive damaged through circumstances beyond our control.
This agreement is governed by the laws of England and Wales.