Intermix.org.uk is a website for the benefit of mixed-race families, individuals and anyone who feels they have a multiracial identity and want to join us.

Our mission is to offer a view of the mixed-race experience, highlighting icons, film, books, poetry, parenting techniques, celebrities, real lives and much more.

Our online forums are a great place to meet others, ask questions, voice your opinions and keep in touch. Sign up for our monthly newsletter and delve into our pages.

Want to join in? Become an Intermix member to take part:




Terms And Conditions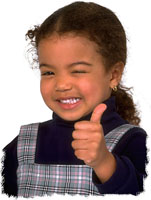 Legally Binding Terms and Conditions: Please read these terms and conditions very carefully before using this Intermix Limited ("Intermix") World Wide Website ("Website").
This legally binding agreement between you and Intermix establishes the terms and conditions by which you have access to and use of this website. This also includes (but is not limited to) all downloaded materials, information and advice contained, accessed from or referred to in it. By using this website you accept and agree to these terms and conditions.

By using intermix.org.uk you agree to be legally bound by these terms, which shall take effect immediately on your first use of intermix.org.uk. If you do not agree to be legally bound by all the following terms please do not access and/or use intermix.org.uk.

Intermix may change these terms at any time by posting changes online. Please review these terms regularly to ensure you are aware of any changes made by the Intermix. Your continued use of intermix.org.uk after changes are posted means you agree to be legally bound by these terms as updated and/or amended.

Intermix.org.uk is part of Intermix Limited, a not-for-profit company incorporated in England and Wales with company registration number 3974766 whose registered office is situated at 6 Atunbi Court, 3 Farrier Street, London NW1 8PF.

Use of intermix.org.uk
Material may not be copied, reproduced, republished, downloaded, posted, broadcast or transmitted in any way except for your own personal non-commercial home use. Any other use requires the prior written permission of Intermix. You agree not to adapt, alter or create a derivative work from any of the material contained in this site or use it for any other purpose other than for your personal non-commercial use. You agree to use this site only for lawful purposes, and in a manner which does not infringe the rights
of, or restrict or inhibit the use and enjoyment of this site by any third party. Such restriction or inhibition includes, without limitation, conduct which is unlawful, or which may harass or cause distress or inconvenience to any person and the transmission of obscene or offensive content or disruption of normal flow of dialogue within this site.

Intellectual Property
Intermix.org.uk is a registered trademark of Intermix Limited.
The names, images and logos identifying Intermix Limited, Intermix.org.uk and/or third parties and their products and services are subject to copyright, design rights and trade marks of Intermix Limited, Intermix.org.uk and/or third parties. Nothing contained in these terms shall be construed as conferring by implication, estoppel or otherwise any licence or right to use any trademark, patent, design right or copyright of the Intermix Limited, Intermix.org.uk and/or any other third party.
Contributions
In relation to any information or materials which you submit to Intermix Limited using this website, you grant to Intermix Limited a world-wide royalty-free perpetual licence of the intellectual property rights in such information or material for any purpose it deems including, without limitation, the copying, transmission, distribution and publication thereof, unless restricted by applicable law.
Disclaimer/Limitation of Liability
The information and other materials included on this site may contain inaccuracies and typographical errors. Intermix Limited does not warrant the accuracy or completeness of the information and materials or the reliability of any statement or other information displayed or distributed through the site (including, without limitation, the information provided through the use of any software). You acknowledge that any reliance on any such statement or information shall be at your sole risk. Intermix Limited reserves the right, in its sole discretion, to correct any errors or omissions in any part of the site and to make changes to the site and to the materials, products, programs, services or prices described in the site at any time without notice. In no event will Intermix Limited and/or third parties be liable for any damages including, but not limited to, indirect or consequential damages or any damages including, but not limited to, errors or omissions, indirect or consequential damages or any damages whatsoever arising from use, loss of use, data or profits, whether in action of contract, negligence or other action, arising out of or in connection with the use of the site. These exclusions apply to the extent permitted by law.
Interactive Material
Portions of this site may allow users to post their own material. Materials posted by users do not necessarily reflect the views of Intermix Limited. By posting materials on this site, you represent that you have all necessary rights in and to such materials and that such materials will not infringe any personal or proprietary rights of any third parties, nor will such materials be defamatory, unlawful, threatening, obscene or otherwise objectionable.
Intermix Limited reserves the right, at its sole discretion, to review, edit or delete any material posted by users which Intermix Limited deems defamatory, unlawful, threatening, obscene or otherwise objectionable. Notwithstanding the foregoing, Intermix Limited expressly disclaims any responsibility or liability for any material communicated by third parties through this web site.
Links
Links to other web sites are provided by Intermix Limited in good faith and for information only. Intermix Limited disclaims any responsibility for the materials contained in any web site linked to this site.
This agreement is governed by the laws of England and Wales.