Intermix.org.uk is a website for the benefit of mixed-race families, individuals and anyone who feels they have a multiracial identity and want to join us.

Our mission is to offer a view of the mixed-race experience, highlighting icons, film, books, poetry, parenting techniques, celebrities, real lives and much more.

Our online forums are a great place to meet others, ask questions, voice your opinions and keep in touch. Sign up for our monthly newsletter and delve into our pages.

Want to join in? Become an Intermix member to take part:




Alicia To Play Child Prodigy Shuyler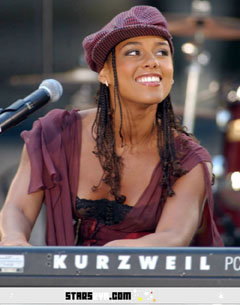 Halle said 'it was Alicia's destiny to play the part'.

Actress Halle Berry and singer Alicia Keys have teamed up to make a biopic of Phillipa Duke Shuyler, the mixed-race pianist and child prodigy. Phillipa died in a helicopter crash over Vietnam trying to rescue children from a war zone. Halle Berry who is co-producing the film told Alicia she felt it was the singer's destiny to play the part.

'For my first role I wanted to play someone who is completely away from what people know me for.' Keys says. 'I just felt that was much more impactful. [But this story] just fits perfectly. It's a story about your internal struggles as a person, trying to find where you belong in a world where you don't belong anywhere.'

'I just found it so poignant, how similar it is. Phillipa and her mother were very close but very at odds all the time; her mother always wanted her to pass as white so she could perform in these beautiful Carnegie Hall-type places.'

The recent biography of Phillipa Duke Shuyler by Kathryn Talalay entitled Composition in Black and White draws on previously unpublished letters and diaries to reveal an extraordinary and complex individual. Extensive research and personal interviews from around the world make this book not only the definitive chronicle of her restless and haunting life but also a vivid history of the tumultuous times she lived through.

Whether the biopic will be an accurate portrayal of Phillipa's live remains to be seen. We can only hope that Halle and Alicia's involvement will ensure that this icon of mixed-race history is represented fairly.