Intermix.org.uk is a website for the benefit of mixed-race families, individuals and anyone who feels they have a multiracial identity and want to join us.

Our mission is to offer a view of the mixed-race experience, highlighting icons, film, books, poetry, parenting techniques, celebrities, real lives and much more.

Our online forums are a great place to meet others, ask questions, voice your opinions and keep in touch. Sign up for our monthly newsletter and delve into our pages.

Want to join in? Become an Intermix member to take part: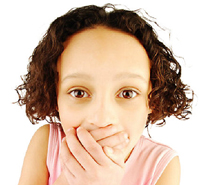 Glossary Of 'Mixed-Race' Terminology 02
Please note most of these terms are derogatory and though they have been used by academics to describe those who are of mixed-racial heritage Intermix do not condone their use. This list is a record of terms that have been used to enable readers to recognize the meanings and so counteract their misuse.


Eurasian - refers to people of Asian and white European heritage.' (Root 1996: x)

Griffe – a derogatory term meaning: a mulatto; a person having one Black and one mulatto parent.

Griferia – a derogatory term meaning: Negroes.

Grifo – a derogatory term meaning: a. curly, kinky hair b. coloured person, Negro

Half-blood – a derogatory term meaning: a person of mixed descent.

Half-breed – a derogatory term meaning: a person with parents from different races; esp. (North American) with White and Black parents or with White and American Indian parents.

Half-caste – a derogatory term meaning: a person of mixed-race.

Hapa haole (hapa) - a term derived from the Hawaiian language. Although it was originally used to designate someone who was partially a stranger or outsider – Hawaiian mixed with other national and racial heritage – today it designates someone of Asian or Pacific Island origin mixed with European heritage. (Root 1996: x).

Hybrid - 1. a person of mixed descent or mixed ancestry 2. an animal or plant that has parents of different species or varieties.

Hypodescent – a derogatory term meaning: refers to a social system that maintains the fiction of monoracial identification of individuals by assigning a racially mixed person to the racial group in their heritage that has the least social status. (Root 1996: x)

Intermarry - a. (of national, religious, etc. groups) to marry people from a different group b. to marry someone with one's own family or group

Interracial - existing between or involving different races such as an interracial marriage.