Intermix.org.uk is a website for the benefit of mixed-race families, individuals and anyone who feels they have a multiracial identity and want to join us.

Our mission is to offer a view of the mixed-race experience, highlighting icons, film, books, poetry, parenting techniques, celebrities, real lives and much more.

Our online forums are a great place to meet others, ask questions, voice your opinions and keep in touch. Sign up for our monthly newsletter and delve into our pages.

Want to join in? Become an Intermix member to take part:




Across The Savannah
Chaz Young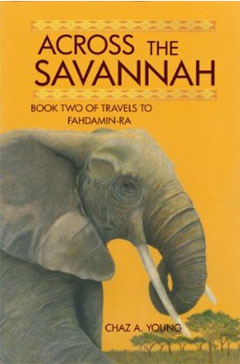 Navarone Books

Price: £7.99
In Across The Savannah, book two of Travels to Fahdamin-Ra, the well-rounded characters of 12-year-old Joel Bridges and his 14-year-old sister, Celestine, are at it again, this time setting out to rescue the lost people of the tribes of Fahdamin-Ra.
Filled with magic and battles against someone more evil than the Shadow Men encountered in Travels to Fahdamin-Ra, the teens must use their Creator powers to triumph over the cruel Lord Ba-ba-law-o and free the lost people.
Will two teens, a faithful dragon, and a herd of elephants be any match for the older and evil ruler?

Join Joel and Celestine Bridges and their friends as they match wits with the wicked tyrant and his diabolical son. This is an adventure you'll never forget!

Across The Savannah by Chaz Young is available to buy now.
Click here to read more about Author Chaz Young