Intermix.org.uk is a website for the benefit of mixed-race families, individuals and anyone who feels they have a multiracial identity and want to join us.

Our mission is to offer a view of the mixed-race experience, highlighting icons, film, books, poetry, parenting techniques, celebrities, real lives and much more.

Our online forums are a great place to meet others, ask questions, voice your opinions and keep in touch. Sign up for our monthly newsletter and delve into our pages.

Want to join in? Become an Intermix member to take part:




Fahdamin-Ra
Chaz Young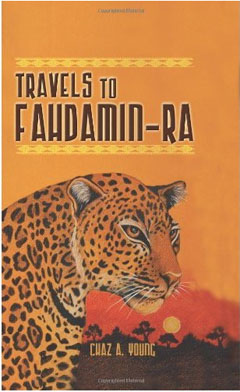 Navarone Books

Price: £7.99
Travels To Fahdamin-Ra follows the mixed-race Bridges family. When their father receives a mysterious box passed down from his West African ancestors, Joel and his sister Celestine are intrigued. The siblings manage to open the chest and discover a secret passage to the magical world of Fahdamin-Ra, where their royal bloodlines provide them with supernatural powers.
Author Chaz Young has done plenty of research into West African culture and mythology and Travels To Fahdamin-Ra is an educational goldmine passing on many interesting pieces of information about West African culture and mythology woven into a fascinating tale that children will love.
More importantly Travels To Fahdamin-Ra enables mixed-race children to see a family similar to their own in a sensitive, positive and balanced portrayal. A perfect addition to any school library and a welcome alternative to Harry Potter.

Click here to read more about Author Chaz Young