Nicole Scherzinger - Singer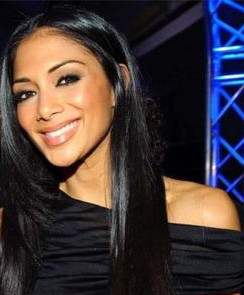 'A lot of people didn't understand what my nationality was or what race I was. So, they were a little confused on how to cast me or what my place was.'
Born Nicole Prescoiva Elikolani Valiente in 1978, Nicole Scherzinger as she is now known is the lead singer of The Pussycat Dolls, who before having a recording career were actually a burlesque group.
Nicole was born in Hawaii, her father is Filipino and her mother is Hawaiian and Russian but Nicole has had many people confuse her racial identity. 'I'm Filipino-Russian-Hawaiian,' she says, 'but people think I'm from Pakistan.'
Her mother was just 18 when Nicole was born and split with Nicole's father when she was just a baby. When she was six Nicole and her mother moved to Kentucky with her sister and her step father was who German American and gave Nicole the surname Scherzinger.
Although she has grown up mainly in Kentucky Nicole is well aware of her Hawaiian roots 'My mother, growing up, would dance the hula and Tahitian with her family. My mother taught me hula when I was really young. I can't dance it like my cousins [laughs].'
She also didn't refuse when she was contacted by her biological father whom she had not seen for many years when he wanted to reconnect. 'I didn't hold any grudges towards him, because I knew the situation around my birth and how young both my parents had been. What was quite amazing to me was how much like him I look. I'd grown up not looking much like anyone I knew. He also had a lot of my spirit. We keep in touch and that's good. I think things may have been different if in my early days I hadn't had such a lot of love from my mother and my stepfather, who I still consider to be my dad.'
She may be a household name now but Nicole remembers how difficult it was as a mixed-race girl when she was first entering the entertainment industry. 'A lot of people didn't understand what my nationality was or what race I was. So, they were a little confused on how to cast me or what my place was. It was really confusing at first because people wanted me to be like the Puerto Rican girl, the sidekick, the Puerto Rican best friend. I'm like, I'm not Puerto Rican.'
Nicole has had an on and off relationship with formula 1 driver Lewis Hamilton for about 2 years and although there have been rumours that the two have split because of their careers, there have also been rumours that the two are now engaged. Meanwhile Nicole's career continues to thrive.
Source: