Intermix.org.uk is a website for the benefit of mixed-race families, individuals and anyone who feels they have a multiracial identity and want to join us.

Our mission is to offer a view of the mixed-race experience, highlighting icons, film, books, poetry, parenting techniques, celebrities, real lives and much more.

Our online forums are a great place to meet others, ask questions, voice your opinions and keep in touch. Sign up for our monthly newsletter and delve into our pages.

Want to join in? Become an Intermix member to take part:




The Couple Connection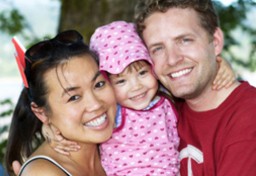 Free relationship support for those in racially mixed relationships.

The Couple Connection has got together with leading researchers and those who work with racially mixed couples including Intermix.org.uk to create a section of support for those who want to do more to understand their relationship.
Thecoupleconnection.net 'do it yourself' relationship support service was created by and is run by One Plus One, the UK's leading relationship research organisation.

Launched in 2008 thecoupleconnection.net places One Plus One's wealth of research and practical experience directly into the hands of couples and parents, empowering you to work on your relationship for yourself.

The site provides a wide range of articles, self-assessment tools, activities, quizzes and exercises and (soon to be launched) courses to help you to improve and strengthen your relationship.

The new resources for mixed couples and their families include video interviews with couples talking about how they deal with some of the obstacles they have faced.
There are also useful articles such as Dealing With Disaproval And Rejection From Others, Being In Mixed Relationships And Families and Did You Know This About Mixed Families?
This is a new resource and The Couple Connection are keen to hear your views so there is also a survey to find out your views about what's on offer.
For those of you who have more complex relationship issues the forums may be the place to get help as they are moderated by a team of counsellors with lots of experience of helping couples as they work things out in their relationship. They facilitate the forums providing guidance and additional help wherever needed.

Click here to visit The Couple Connection mixed couples resources: