Intermix.org.uk is a website for the benefit of mixed-race families, individuals and anyone who feels they have a multiracial identity and want to join us.

Our mission is to offer a view of the mixed-race experience, highlighting icons, film, books, poetry, parenting techniques, celebrities, real lives and much more.

Our online forums are a great place to meet others, ask questions, voice your opinions and keep in touch. Sign up for our monthly newsletter and delve into our pages.

Want to join in? Become an Intermix member to take part:




Genetic Counselling For Mixed-Race Women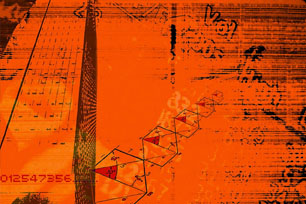 'We can't worry about sensitivity when it comes to race.'
Doctors are pushing biracial Brooklyn women to undergo genetic counselling to establish if their mixedness makes them more prone to disease.

As racially mixed families have become more common, Dr. Millicent Comrie, Chief of Obstetrics and Gynaecology at Downstate Long Island College Hospital, in America, has urged her staff of about 40 physicians to ask patients about their ethnic backgrounds.

Those from multicultural backgrounds are sent to talk with a DNA expert who maps out how their racial background might have an effect on their health.

'Ethnicity plays a big part in your healthcare,' said Dr. Comrie naming several hereditary diseases such as sickle cell anaemia, which affects the black community and Tay-Sachs disease found in many Jewish families.

'We can't worry about sensitivity when it comes to race. What you see isn't always what you get,' Dr. Comrie said. 'If we don't ask the right questions, we will come up short.'
Census statistics showed that 2% of the Kings County population identified themselves as being of "two or more races" in 2010 with the largest concentrations in upper-middle class enclaves like Park Slope and Prospect Heights.

Dr. Comrie and her staff map out patients' family health histories as well as study their blood for other possible risk factors.

Louise Dogan, who is 41 and born to a eastern European Jewish mom and an African dad worked with doctors tracing her Jewish relatives' aliments after her mother, aunt, and cousin were diagnosed with breast and ovarian cancers.

Physicians found their sicknesses were tied to the BRCA1 and BRCA2 genes, often linked to breast and ovarian cancer in Jewish women. Luckily for Louise her test for BRCA was negative.

'I am a hybrid. I am different from the rest of my family,' said Louise who is eight-months pregnant. 'We had to find out if I had that [BRCA] gene and the implications on my child,' she said. 'You need to know your background. You can't have biases based on what you look like.'

Hmm, it would be interesting to know what genetic tests are being done on those with less diverse parentage as common sense would tell you that they would be prone to a wider range of diseases. Should this testing be done on everyone? What are the implications of this for future generations? Visit our forums and let us know what you think.
Click here to visit the forums:
:

Source:nydailynews