Intermix.org.uk is a website for the benefit of mixed-race families, individuals and anyone who feels they have a multiracial identity and want to join us.

Our mission is to offer a view of the mixed-race experience, highlighting icons, film, books, poetry, parenting techniques, celebrities, real lives and much more.

Our online forums are a great place to meet others, ask questions, voice your opinions and keep in touch. Sign up for our monthly newsletter and delve into our pages.

Want to join in? Become an Intermix member to take part:




Mixedness & Mixing E-Conference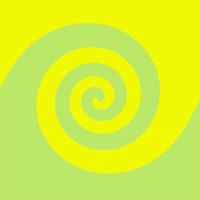 New perspectives on mixed-race Britons.

The CRE (Commission For Racial Equality) is about to close its doors and give way to the new Commission For Equality And Human Rights. The CRE itself never did much to improve the lives of mixed-race Britons and its former head Trevor Phillips made comments that were very unhelpful. However for the past few months Trevor Phillips has been absent from the CRE and there has been fresh interest in the mixed-race experience.
Looking to go out with a bang the CRE has teamed up with the Runnymede Trust and various others to bring about an E-conference on mixedness. The conference aims to bring together views from both the academic world and the general public on what it means to be mixed in the 21st century.

Don't expect any sweeping changes in government policy but this is a chance to bring everyone together and get a variety of diiferent views.

The conference is a three day event and readers will be able to visit the website, view submissions and leave comments on the forums.
There are still conflicting views on the mixed-race experience, whether to use the term mixed-race or multiple heritage for example and if there is such a thing as a mixed-race identity. This is your chance to air your views.

Once the E-conference is over the debates and submissions will continue on Intermix.org.uk.
The E-conference runs from 4 - 6 September 2007

Click here to visit the E-conference website and register:
Source: