Intermix.org.uk is a website for the benefit of mixed-race families, individuals and anyone who feels they have a multiracial identity and want to join us.

Our mission is to offer a view of the mixed-race experience, highlighting icons, film, books, poetry, parenting techniques, celebrities, real lives and much more.

Our online forums are a great place to meet others, ask questions, voice your opinions and keep in touch. Sign up for our monthly newsletter and delve into our pages.

Want to join in? Become an Intermix member to take part:




Kim Wants Child To Experience Different Cultures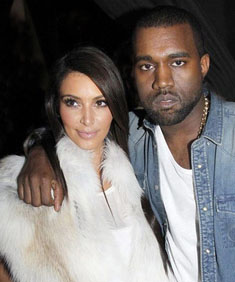 Yet Kanye once referred to mixed-race girls as 'mutts'?

Kim Kardashian has recently been talking about having
a mixed-race child and recently spoke to BET (via YBF) about how she and partner Kanye West plan on raising their child. 'I have a lot of friends that are all different nationalities and their children are bi-racial, so they
have kind of talked to me a little bit about it and what
to expect and what not to expect,' she said. 'But I think that the most important thing is how I would want to raise my children is to just not see colour. There will be so many experiences…that you won't really know how
to prepare for until you really go through it so I think raising a child in general is challenging.'

Kim and Kanye have the money to ensure their child receives the best and Kim already has a good idea of what a child needs to broaden their horizons going on
to say: 'Obviously you want your children to travel the world and experience different races and different cultures everywhere so I think that would be something that is important to me to give as much information as I could.'

We applaud you for trying Kim but we think before you go any further you might want to have a word with Kanye especially if you have a daughter. Talking to Essence Magazine some years ago, Kanye voiced his opinions on mixed-race girls whilst talking about girls in hip-hop videos.

'If it wasn't for race mixing there'd be no video girls,' Kanye concluded, before revealing that, 'Me and most of our friends like mutts a lot. Yeah, in the hood they call 'em mutts'.

That man needs a good talking to.
Source:MTV.com