Intermix.org.uk is a website for the benefit of mixed-race families, individuals and anyone who feels they have a multiracial identity and want to join us.

Our mission is to offer a view of the mixed-race experience, highlighting icons, film, books, poetry, parenting techniques, celebrities, real lives and much more.

Our online forums are a great place to meet others, ask questions, voice your opinions and keep in touch. Sign up for our monthly newsletter and delve into our pages.

Want to join in? Become an Intermix member to take part:




YSL Launch Concealer For Darker Skin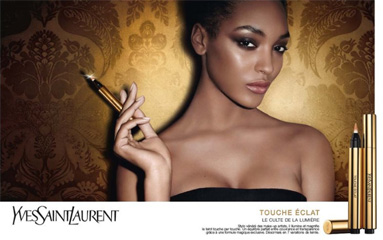 As UK ethnic beauty market said to be worth £70 million.

It is the beauty product white women have been raving about for decades and now after nearly a 20-year wait, Yves Saint Laurent will this week launch its iconic Touche Eclat illuminator for black and mixed-race skin.
The cult classic - heralded as a "miracle" skin highlighter and concealer for dark circles around the eye - will now come in seven different shades.

Make-up fans will welcome the addition to the limited selection for black and mixed-race women at British beauty counters. Brands such as Mac, Iman, K by Beverly Knight, Bobbi Brown and budget lines like Fashion Fair and Mary Kay have already made similar products and own a good portion of the UK ethnic beauty market, which is said to be worth around £70 million.

Of course American beauty products have been catering for darker skin for some time now and the UK is slowly starting to catch up. This Yves Saint Laurent Touche Eclat illuminator for black and mixed-race skin is just one of many new products set to come onto the UK market.
Jourdan Dunn, the fashion model discovered in a west London Primark, is the face of the line which doubles up as her first solo ad campaign.
The 21-year-old is one of Britain's most successful black models and, in 2008, became the first to walk the runway for fashion house Prada.
The highlighter is exclusively available in the UK at Selfridges and Brown Thomas from May 19 and will be available nationwide in July.
Click here to visit Chaz Young's website:
Source: