Intermix.org.uk is a website for the benefit of mixed-race families, individuals and anyone who feels they have a multiracial identity and want to join us.

Our mission is to offer a view of the mixed-race experience, highlighting icons, film, books, poetry, parenting techniques, celebrities, real lives and much more.

Our online forums are a great place to meet others, ask questions, voice your opinions and keep in touch. Sign up for our monthly newsletter and delve into our pages.

Want to join in? Become an Intermix member to take part:




Punk Legend Poly Styrene Loses Cancer Battle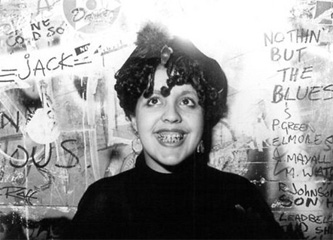 'My aim with X-ray Spex was to spread joy'

Monday 25th April 2011 saw the passing of singer Poly Styrene who lost her fight with breast cancer at the age of 53.
Poly who's real name was Marianee Joan Elliot was the daughter of a scottish
Irish legal secretary and a Somalian aristocrat.
Poly made an early impact on the British punk scene first with her bright
colours and plastic clothes on The Kings Road in Chelsea and then as the
lead singer of 70s punk band X-Ray Spex, which she formed after seeing The Sex Pistols perform on her 18th birthday.
Brace wearing Poly became the icon of many young girls who were looking for something different to the usual male dominated UK punk scene. The 1978 debut album Germ Free Adolescents, which included the acclaimed single of the same name and the haunting Identity remains a cherished item in many a record collection.

When asked if she achieved what she wanted with the album Poly replied:

'the one thing that Germfree Adolescents achieved is longevity. My aim with X-ray Spex was to spread joy, fun enthusiasm and maybe subconsciously raise awareness of issues other than romantic love.'

As a solo artist Poly released two albums, Translucence (1981) and Generation Indigo, released in March of this year. Poignantly, she did promotional interviews for that album from her bed in the cancer ward of her local hospital.

The world seemed a better place with Poly Styrene in it and she will be remembered as one of the most important style icons of the punk era.
What do you think? Click here to comment on the forums:
Source: