Intermix.org.uk is a website for the benefit of mixed-race families, individuals and anyone who feels they have a multiracial identity and want to join us.

Our mission is to offer a view of the mixed-race experience, highlighting icons, film, books, poetry, parenting techniques, celebrities, real lives and much more.

Our online forums are a great place to meet others, ask questions, voice your opinions and keep in touch. Sign up for our monthly newsletter and delve into our pages.

Want to join in? Become an Intermix member to take part:




Ms Dynamite Speaks Her Mind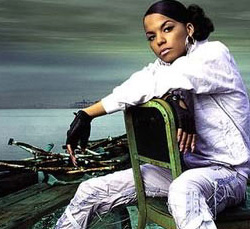 'I don't feel mixed-race, split into these colours.'

Miss Dynamite recently told the Daily Telegraph she doesn't feel mixed-race and credits her mother for instilling her positive sense of racial identity.
'She has always said to me, 'You are a black woman.
'I don't feel mixed-race, split into these colours. I don't deny the white side of my heritage, but I don't feel it.
If I'm walking down the street and I'm confronted by racists, I'm dealt with in exactly the same way as somebody with two black parents.' Heather McLean, who has a degree in African and Caribbean history, even sent her children to Saturday lessons to learn about aspects of black history beyond slavery. 'She crushed all the negative stereotypes. She told us about black scientists, historians and inventors.'

Intermix founder Sharron Hall adds:
The young singer may be under some illusion as far as her treatment by racists is concerned as a mixed-race woman she is far less likely to be the subject of a racist attack than her black counterpartsand historically would have received better treatment. Whilst I acknowledge her understanding of the issues facing black people and respect her right to racially define herself as she sees fit, I find it difficult to accept that she would be treated the same as if she had two black parents because in most cases she clearly would not.

Miss Dynamite's remarks are a grim reminder of the lack of understanding some members of society have of the mixed-race experience. No mixed-race individual wants to see themselves as 'split into two colours,' rather a blend of both. It's disappointing to hear another mixed-race individual use terms that would normally be associated with those who have no experience of duality.
What do you think of Ms Dynamite's comments?
Click here to add your comments to the forum::


Source: Daily Telegraph