Intermix.org.uk is a website for the benefit of mixed-race families, individuals and anyone who feels they have a multiracial identity and want to join us.

Our mission is to offer a view of the mixed-race experience, highlighting icons, film, books, poetry, parenting techniques, celebrities, real lives and much more.

Our online forums are a great place to meet others, ask questions, voice your opinions and keep in touch. Sign up for our monthly newsletter and delve into our pages.

Want to join in? Become an Intermix member to take part:




Bosses Made Her Life Hell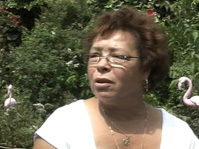 Couragous mother awarded compensation.

A single mother who was subjected to continued racial abuse by her employers has been awarded almost £35,000 in compensation by an employment tribunal.
61 year-old mother of two Pauline Taylor was told by one of her bosses at Benham General Engineering in Maldon, Essex, that the only way she would leave was 'in a box'.

'My mother was white and my father was a black American serviceman so I am obviously mixed-race', said Pauline. 'They treated me like dirt. No one should suffer constant racist abuse as I did. It made me feel absolutely terrible. I always thought I was a pretty confident person but at times it took my confidence away and self-esteem.'
The company was condemmed by the tribunal which said: 'This is a company that is riddled with racists and racism from director level to the production floor and requires root and branch reform.'
As well as having to pay Pauline compensation Benham General Engineering were also slapped with a further £5,000 penalty after claiming that Pauline had tried to make herself look more black for the tribunal. They were told that this false claim 'insulted the intelligence' of the panel as well as adding to Pauline's hurt.

Pauline was pleased with the outcome and praised her union UCATT for its support. UCATT boss Alan Ritchie said: 'This shocking case underlines the fact that racism still exists in the workplace. Thanks to Pauline's courage and the work of our officials, the abuse she suffered has been exposed.'

The bosses who made Pauline Taylor's life hell have been ordered to attend anti-racism training or face further fines.

Benham General Engineering, which also trades as Dantech and Ors, must now consult with the Commission for Racial Equality to ensure that all its employees undergo diversity training and learn how to handle discrimination complaints.

It was also told to keep Pauline informed of these courses. Pauline will not return to work until they are completed and if they are not conducted will receive further damages.

Source: