Intermix.org.uk is a website for the benefit of mixed-race families, individuals and anyone who feels they have a multiracial identity and want to join us.

Our mission is to offer a view of the mixed-race experience, highlighting icons, film, books, poetry, parenting techniques, celebrities, real lives and much more.

Our online forums are a great place to meet others, ask questions, voice your opinions and keep in touch. Sign up for our monthly newsletter and delve into our pages.

Want to join in? Become an Intermix member to take part:




Golli Doll In Window Causes Offence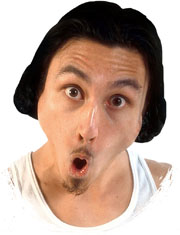 But neighbour claims she's not a racist.
A grandmother has been charged with racially aggravated harassment after she allegedly displayed a golliwog doll in her window following a row with a neighbour.
Jena Mason, 65, is accused of placing the controversial doll on her window sill following an argument with her neighbour Stephen O'Donnell.

Mr O'Donnell made a complaint to police after his Jamaican wife Rosemarie and their mixed-race children were offended by her actions. 'I am pleased the police are taking this seriously,' said Mr O'Donnell. 'My family have found the whole thing quite dreadful. Often these things can get out of control and our objective is to put an absolute stop to it.'

Mrs Mason has now been charged with racially aggravated harassment, which is an offence under section 28 of the Crime and Disorder Act 1998. The charge relates to the display of writing, signs or other visible representations, which are threatening, abusive or insulting, within the hearing or sight of a person likely to be caused harassment, alarm or distress.

Jena Mason claimed she was not racist and that the incident was a 'misunderstanding'. She said: 'I was completely and utterly surprised. For me to be accused of this is silly. It must be a misunderstanding.'
It is believed that the neighbours have had a long-running disagreement over plans by Mrs Mason and her husband, Terry, 71, to build new stables on their land. It is alleged that the golliwog appeared in the window days after the local council granted planning permission.
Mrs Mason is due to appear at Lowestoft Magistrates' Court, shame that didn't happen to Carol Thatcher when she used the term golliwog to refer to French tennis player Jo-Wilfried Tsonga.


Our members have already been discussing golliwogs click here to join the discussion:
Source: