Intermix.org.uk is a website for the benefit of mixed-race families, individuals and anyone who feels they have a multiracial identity and want to join us.

Our mission is to offer a view of the mixed-race experience, highlighting icons, film, books, poetry, parenting techniques, celebrities, real lives and much more.

Our online forums are a great place to meet others, ask questions, voice your opinions and keep in touch. Sign up for our monthly newsletter and delve into our pages.

Want to join in? Become an Intermix member to take part:




BBC2 Mixed-Race Season A British First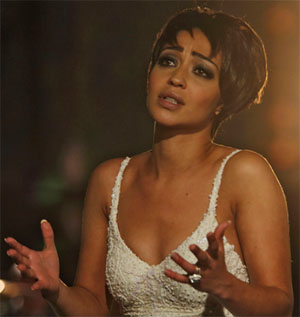 Ruth Negga Stars as Dame Shirley Bassey
in Shirley.

The BBC's Mixed-Race Season finally comes to our screens at the end of this month. The season features six programmes in all, and is
a first for British television.

Listening to BBC executives at the recent launch it would appear that a lot of effort and thought has gone into portraying a balanced picture of the mixed-race experience. Particularly encouraging were the amount of mixed-race individuals who were present at the launch as well as those who worked on
the programmes.

In the end the programmes will speak for themselves but from the segments of the programmes that were shown at the launch
it was clear they would appeal to a wide audience.

In Shirley, an intimate and revealing drama that looks at the life of Dame Shirley Bassey, Ruth Negga gets the chance to portray one of Britain's national treasures. It could never be an easy part to play, there is only one Shirley Bassey, yet Ruth appeared totally convincing as one of the world's most enduring and successful divas. It makes a welcome change for the BBC to make a drama with mixed-race in mind rather than a documentary. We like to think that Intermix had some input into that as it's one of the points Sharron Hall is always stressing the importance of to researchers. Shirley airs Thursday 29th September at 9pm on BBC2.

Speaking of documentaries, Twincredibles, which explores the life experiences of five sets of black and white twins, from babies and teenagers through to brothers nearing 30, looks extremely promising because we get to hear from the twins themselves. The brothers who are nearing 30 can give us some insight into the effects of racism on their individual life chances and well being. Twincredibles is on Monday 10th October at 9pm on BBC2

Mixed Britannia is a three-part series with George Alagiah, which takes on the subject of mixed-race history and aims to give British audiences a more personal overview of the mixed-race experience over the past 100 years. They did their homework with this series and there are some really interesting interviews that show the vastness of the mixed-race experience. There will be very few people that won't be able to identify with some of the experiences shown no matter what their racial background. Mixed Britannia begins Thursday 6th October, 9pm, on BBC Two
Last but by no means least in How The World Got Mixed Up the programme makers examine the historical and contemporary social, sexual and political attitudes to race mixing. Contributors to this film include the former Labour Cabinet minister Tony Benn; who founded the Seretse Khama Defence Council; and the esteemed moral philosopher Professor Kwame Anthony Appiah, whose mother Peggy Cripps – the daughter of the former Chancellor of the Exchequer, Sir Stafford Cripps married his father, the Ghanaian political activist Joe Appiah in 1953. How The World Got Mixed Up will be on BBC2 at 9.45pm on Saturday 8th October.

Why not join our forums and let us know what you think about the Mixed-Race Season.

Click here to talk about the Mixed-Race Season on our forums:
Source: