Intermix.org.uk is a website for the benefit of mixed-race families, individuals and anyone who feels they have a multiracial identity and want to join us.

Our mission is to offer a view of the mixed-race experience, highlighting icons, film, books, poetry, parenting techniques, celebrities, real lives and much more.

Our online forums are a great place to meet others, ask questions, voice your opinions and keep in touch. Sign up for our monthly newsletter and delve into our pages.

Want to join in? Become an Intermix member to take part:




Alicia Keys Plays Heroic Assassin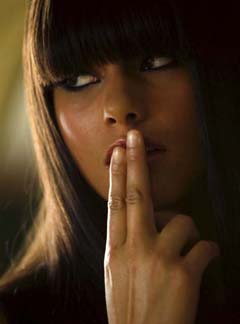 But no Shuyler biopic til 2008.

For those of you eagerly awaiting the release of Compositions in Black and White, the film of the life of Phillipa Duke Shuyler, produced by Halle Berry and starring Alicia Keys as the mixed-race child prodigy, it looks like the film is not going to get made for at least another year.

The biopic will tell the difficult tale of Phillipa Duke Schuyler's controversial career, love-hate relationship with her mother and the black community, her second career as a writer and her eventual death in a helicopter accident.
'Her story is very deep, even up to the point where the relationship between her and her mother gets very strained and she chooses to go to Europe and pass as a Spanish woman in order to be able to play, in order to be able to live a more normal life,' Alicia says, adding that shooting was not likely to happen until 2008 and that her and Halle were still hammering out the script.
Meanwhile you can still see Alicia on the screen in the recently released Smoking Aces, where she plays a heroic hit woman alongside Hollywood veterans Ryan Reynolds, Ben Affleck, Andy Garcia and Ray Liotta.
Alicia is also putting together her next album, to be released in June 07 and believes it will blow our minds. Nothing has a title yet, she told MTV. 'As of right now, the songs are [untitled]. You just have to live with them yourself and fall in love with them like I am. I always name my album at the end. For some reason I find that works better for me. After I have all of the work together and I feel the direction, then I know what's the best title.'

We look forward to it Alicia.


Click here to visit Alicia Keys website:
Source: