Intermix.org.uk is a website for the benefit of mixed-race families, individuals and anyone who feels they have a multiracial identity and want to join us.

Our mission is to offer a view of the mixed-race experience, highlighting icons, film, books, poetry, parenting techniques, celebrities, real lives and much more.

Our online forums are a great place to meet others, ask questions, voice your opinions and keep in touch. Sign up for our monthly newsletter and delve into our pages.

Want to join in? Become an Intermix member to take part:




Crash Star Remembers The Pain Of Racism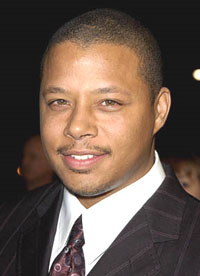 Racist thought his mixed-race father was white .

Actor Terrence Howard who plays a black director in the recent film Crash is no stranger to the pain that racism can cause. He can still recall how at the age of three, a racist thought that his mixed-race father was white and took took exception to the fact that he had a black wife and three black sons.

In front of his family, the man viciously attacked Terrence's father who ended up stabbing him in self defence. Unfortunately the man died and Terrence's young life was turned upside down when his father was sent to prison.

'My father was an insurance salesman at the time and we lived in the suburbs but when my father went to prison we were forced to move into the projects, which subjected us to more racism because here I am, this light-skinned, green-eyed kid in the middle of the projects in 1970.'
Terrence hopes the movie Crash will go some way towards correcting America's racial stereotyping.


Anyone seen the movie Crash? Click here to visit the forums
and tell us your thoughts: