Intermix.org.uk is a website for the benefit of mixed-race families, individuals and anyone who feels they have a multiracial identity and want to join us.

Our mission is to offer a view of the mixed-race experience, highlighting icons, film, books, poetry, parenting techniques, celebrities, real lives and much more.

Our online forums are a great place to meet others, ask questions, voice your opinions and keep in touch. Sign up for our monthly newsletter and delve into our pages.

Want to join in? Become an Intermix member to take part:



Ryan Giggs Admits He Was Racially Taunted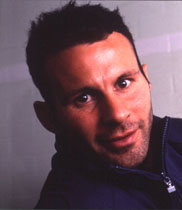 And wishes he'd done things differently.


34-year-old Manchester United footballer Ryan Giggs has admitted to The Sun newspaper that he was the victim of racist taunting whilst a pupil at Moorside High School in Salford.

Ryan whose grandfather came from Sierra Leone, tolerated the abuse but wishes he'd told his teachers and parents.

Speaking in the run-up to United's clash with Roma in the Champions League Ryan said, 'If I could go back in time, I would have done things differently.'
'As an ambassador for the Show Racism The Red Card movement, Ryan is hopeful the anti-racist message is getting through.

'I hope in ten years' time we're hardly ever talking about racism' said Ryan.

'The Show Racism The Red Card movement is an anti-racist charity established in January 1996 with the aim of using Professional footballers as anti-racist role models. Although racism is on the decline in professional football, it is unfortunately on the increase in British and indeed European society. The aim of the campaign is to combat racism through anti-racist education and professional footballers are showing the way in terms of making a stand and fighting racism.
Visit The Show Racism The Red Card website:

View other news:
Source:The Sun Newspaper