Police Apologise For Using Derogatory Term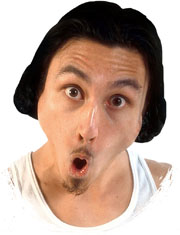 As New Zealand takes a stand against racial ignorance.

Police have apologised for calling a missing intellectually handicapped woman a half caste in an appeal for help from the public to find her.
Forty eight year old Frances Maree Manufui went missing on Saturday after telling friends at the Auckland City Mission she might go to Hamilton by bus.
In a notice seeking the public's help, Waitakere police communications manager, Kev Loughlin, called her a half cast Samoan/European.
That was later retracted when police chief media adviser Jon Neilson said it was 'an incorrect ethnic term that is not acceptable' and apologised for any offence it may have caused. The police then issued a new release, removing the derogatory term.
Auckland-based Samoan lawyer Olinda Woodroofe said she is surprised police used the term as it is derogatory and discriminatory.
'Talking as a Samoan, I think it's derogatory to use the term nowadays; and talking as somebody who believes in human rights, I think this woman deserves a better description by police.'
Ms Woodroofe said if the public is to respect police, they have to do their part to earn that respect.
Maori broadcaster Willie Jackson says the term no longer has a place in New Zealand society, but it was probably used out of ignorance rather than with ill intent.
Ms Manufui was found safe and well and returned to her IHC residential home.
The term half caste is still in regular use in many countries around the world let's hope New Zealand's stand sets a precident.
Source:odt.co.nz