Intermix.org.uk is a website for the benefit of mixed-race families, individuals and anyone who feels they have a multiracial identity and want to join us.

Our mission is to offer a view of the mixed-race experience, highlighting icons, film, books, poetry, parenting techniques, celebrities, real lives and much more.

Our online forums are a great place to meet others, ask questions, voice your opinions and keep in touch. Sign up for our monthly newsletter and delve into our pages.

Want to join in? Become an Intermix member to take part:



Bye Bye Danny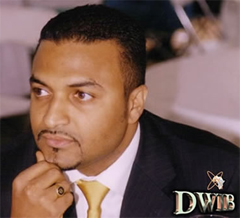 Cancer crusader dies as donor is found.

Danny Whyte passed away recently after losing the battle against Leukaemia. Danny had been working to encourage people to donate bone marrow to cancer patients for many years and had set up the Danny Whyte and the Ivor Burford Leukaemia Trust.

Danny was in critical condition and was being monitored ahead of an operation that might have saved his life. Danny died just a few hours after family members said they had found a bone marrow donor to save him.

The Trust issued the following statement:
The Board of Trustees of the Danny Whyte and Ivor Buford (DWIB) Leukaemia Trust announce with profound sorrow, the passing of their Founder and Executive Director, Mr. Danny Whyte, in London on Tuesday May, 22nd 2007.
The DWIB Board is devastated by this loss; however, we wish to affirm our determination to continue with the invaluable work that our Founder Danny Whyte lived for.

If out of this tragic loss the world will come to accept the dire need for the establishment of the Bone Marrow Registry and Comprehensive Treatment Centre for Leukaemia here in Ghana, first, and other parts of Africa, then Danny Whyte would not have died in vain.

Danny contacted Intermix.org.uk in March last year after we did a news story on teacher Sarah Thompson who also needed a bone marrow donor. He asked for a minute of our time with an informative feature. We've decided not to take down Danny's feature, if it can encourage more people to become donors then his legacy will live on.

Can I have a minute of your time by Danny Whyte:
Find out more about becoming a bone marrow donor:
Read a related news article:
Source:bbc.co.uk