Intermix.org.uk is a website for the benefit of mixed-race families, individuals and anyone who feels they have a multiracial identity and want to join us.

Our mission is to offer a view of the mixed-race experience, highlighting icons, film, books, poetry, parenting techniques, celebrities, real lives and much more.

Our online forums are a great place to meet others, ask questions, voice your opinions and keep in touch. Sign up for our monthly newsletter and delve into our pages.

Want to join in? Become an Intermix member to take part:



Emotional About Devotional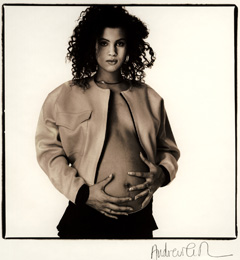 Editor's Comment.

A new installation at The National Portrait Gallery has got me riled up. The installation entitled Devotional sets out to highlight the contribution of Black women in music. Great! I'm all for that, Black women don't get enough recognition as far as I'm concerned. What's got me so angry is that of the 18 women featured at least half are mixed-race. Some people might not have a problem with that but I do.

If this is about acknowledging Black women, please let it be about Black women. It's not like there's a shortage of Black women who've contributed much to the music industry, so what's the problem?

I contacted the National Picture Gallery and was told that there were actually 180 women named as part of the installation but that they didn't have a photograph of every woman. I was also told that the mixed-race women were viewed as black and that is why they were part of the installation. But who views them as black? If you asked a number of black people if they thought artists such as Shirley Bassey and Polystyrene were black would they agree? For that matter would the same number of white people view them as black? If you asked them to choose between Beverly Knight and Sade, would they say they were both black?

Now I'm not saying that I don't want to see mixed-race women honoured for their contribution to music, I do but I want to see them honoured as mixed-race women. That way mixed-race people can get to appreciate their icons and black people can get the proper representation they deserve.

I believe such misrepresentation causes resentment and understandably so, I remember watching Troy Titus Adams arrival in Eastenders some years ago with my sister who is Black. We'd read that there was going to be a new black character on the BBC1 soap. The first thing my sister said to me when she saw her was, 'she's not black.' I wonder how many other black people thought the same thing? Of course as far as the BBC was concerned they've filled their black quota and can pat themselves on the back. Meanwhile another black person will be turned down for a job because there's a lighter looking mixed-race person who can be classed as black and will not be quite as 'difficult' for white audiences to relate to.
I don't want to be used in such a way and I'm sure if they thought about it many mixed-race people feel the same. We may not be visible in society in the way we want but we also don't want to be misrepresentated as the acceptable face of black.

That said and done I still think you should try and view the Devotional installation at the National Portrait Gallery, the portraits are wonderful and there's lots of useful information about the artists. View them as portraits of women, after all, in that respect they represent more than half the population.
Devotional by Sonia Boyce is at The National Portrait Gallery until November 25.
What do you think about this topic?
Click here to visit the forums and tell us your views:
Visit Devotional on The National Portrait Gallery Website:

View other news:
Source: