Intermix.org.uk is a website for the benefit of mixed-race families, individuals and anyone who feels they have a multiracial identity and want to join us.

Our mission is to offer a view of the mixed-race experience, highlighting icons, film, books, poetry, parenting techniques, celebrities, real lives and much more.

Our online forums are a great place to meet others, ask questions, voice your opinions and keep in touch. Sign up for our monthly newsletter and delve into our pages.

Want to join in? Become an Intermix member to take part:




First Mixed Female Protagosnist Leads The Way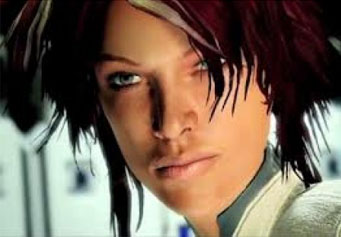 And goes against usual white male game hero.
It's hard enough finding video games with female protagonists but when you do, you can be sure they will be white. Not any more because Remember Me, a new game to be released in May 2013 will feature a mixed-race protagonist Nilin.

Remember Me is a third person action adventure where players take on the role of Nilin, a former elite memory hunter with the ability to break into people's minds and steal or even
alter their memories. Nilin can handle herself in a variety of situations. and players can use Nilin's proficiency in martial arts, as both hunter and prey! With a balanced mix of combat and exploration players fight their way through the different environments Neo-Paris has to offer.

Remember Me is the creation of French studio Dontnod and Capcom. According to the co-founder of developer Dontnod, Jean-Maxime Moris, the main character goes against the current stereotypical video game hero, which is usually a white male.

'We wanted Nilin to stand out', he recently told CVG. 'I think these sort of issues become self-fulfilling prophesies; people saying that only white males sell so then everyone only does white males. If you start believing these things you get your head inside this cold marketing strategy that you cannot get your head around. It becomes a pretty [expletive] racist and misogynistic way of thinking about lead characters.'
That's all very well and good, the game looks great and we like Nilin's features but her voice is that of Welsh actress Kezia Burrows. It would have been nice for the mixed-race character to have been given the voice of a mixed-race actress that is unless Kezia has something to tell us all about her racial background.

Remember Me is due to appear in May of 2013, for the PC, PS3, and Xbox 360.


Click here to visit the facebook page for Remember Me
:

Source:Computerandvideogames.com