Intermix.org.uk is a website for the benefit of mixed-race families, individuals and anyone who feels they have a multiracial identity and want to join us.

Our mission is to offer a view of the mixed-race experience, highlighting icons, film, books, poetry, parenting techniques, celebrities, real lives and much more.

Our online forums are a great place to meet others, ask questions, voice your opinions and keep in touch. Sign up for our monthly newsletter and delve into our pages.

Want to join in? Become an Intermix member to take part:



Aghast At Allergies?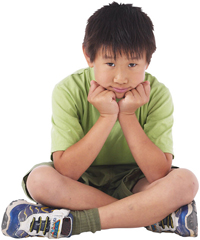 Had it with allergies? Over the last few decades, there's been a fourfold increase in cases of children suffering from allergies, with one child in five reporting asthma problems, and 40% of school children having at least one food allergy.

Nowadays, teachers are as likely to be trained in administering epinephrine jabs as applying Elastoplasts, and few parents feel easy about serving up peanut butter sandwiches at birthday parties.
So why are children becoming more sensitive? And what can parents do to minimise the risk of their child developing allergies?
Allergies and the environment
Children, especially babies, are particularly susceptible to their environment and it's crucial to limit their exposure to cigarette smoke, exhaust fumes, and artificial colourings, flavourings and additives etc. Modern lifestyle, with its centrally-heated, comfortable houses, imported, processed food and readily-available antibiotics, can encourage allergies to develop.

Allergies occur when your child's immune system reacts to a substance or allergen in their environment. can manifest themselves in many different forms, such as runny noses, palate itching or skin irritation.
Get down and dirty
Early exposure to various natural forms of viral infections, produced by the bowel or by farm animals, appear to build up a hardier immune system and help children fight off allergies. 2. Newborns, or children without existing allergies, may reduce their risk of eczema, and perhaps even asthma, if they live in a household with a cat or dog - although the opposite is true if your child is already allergic.

What to watch
It depends on the age of your child. Allergy-prone under-threes are likely to develop eczema or food allergies, whereas teens tend to develop asthma. Babies can be particularly vulnerable during weaning, when new foods are being introduced into their diet and, as older children's tastes mature, look out for allergic reactions to 'grown-up' substances like alcohol and shellfish.

If you think your child has an allergy, try not to jump to conclusions - that persistent sniffle might just be a common cold. Your GP will be able to give you more detailed advice.
Ways to reduce the risk
Minimise exposure to dust, pollen and other allergens.

Use synthetic pillows, acrylic duvets, and barrier covers for bedding.

Don't smoke around your child and discourage smoking in the family home.

Make the most of natural ventilation. Open your windows for at least one hour, twice a day - unless it's high summer and your child is a hayfever sufferer.

Turn your central heating down.

If your child is allergic to pets, keep them at bay.

Avoid exposure to exhaust fumes.

Consider investing in a humidifier, especially if your child suffers from asthma.

If possible, replace your carpets with hard vinyl floorings.


Soft toys harbour dust mites. Rather than consign teddy to the dustbin, machine wash him in a hot wash once a fortnight, place him in the freezer for 24 hours and then dry him out thoroughly.

: