Intermix.org.uk is a website for the benefit of mixed-race families, individuals and anyone who feels they have a multiracial identity and want to join us.

Our mission is to offer a view of the mixed-race experience, highlighting icons, film, books, poetry, parenting techniques, celebrities, real lives and much more.

Our online forums are a great place to meet others, ask questions, voice your opinions and keep in touch. Sign up for our monthly newsletter and delve into our pages.

Want to join in? Become an Intermix member to take part:



The Mixed-Race Families Of Limehouse

Richard Grange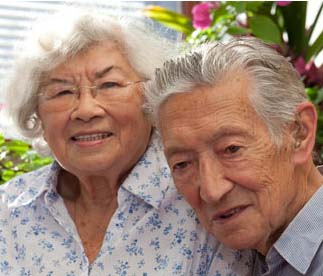 'I think people thought they knew what Limehouse was like from the films – but that was all rubbish.'

By the early 20th Century one of Britain's most clearly defined mixed-race communities was located in Limehouse in London's docklands. It was here that many Chinese seamen lived, many of whom had arrived after working for the Royal or Merchant navies.

The exclusively male community, quickly formed relationships with English women and by the 1920s there was a well-established community of mixed-race English and Chinese families.

From early on, Limehouse became the subject of fascination within late-Victorian and Edwardian society which was intrigued by the supposed exoticism of the Orient.

Sensationalist journalists, authors and film-makers soon found it fertile ground and capitalised with salacious tales of opium dens and gambling in books such as Limehouse Nights and the Fu Manchu novels.

One of their favourite themes was a deep fascination with the allure of "the Orient" and the power Chinese men held over white women. This was featured in the 1919 film Broken Blossoms – about the relationship between a beautiful white girl and a Chinese man.
Dr Lucy Bland of London Metropolitan University says: 'The film was seen as quite scandalous at the time. The Chinese central character is presented as a poet and a very sweet man who's trying to save this young woman.'

What made these tales of mixed-race love more piquant was a real-life scandal that fascinated contemporary Britain and seemed to give credence to the myth.

In 1924 Billy "Brilliant" Chang - a Chinese restaurateur - appeared in court on suspicion of supplying drugs to a beautiful young showgirl Freda Kempton who had been found dead from an overdose.

Chang was eventually found innocent because of a lack of evidence – but the reporting of the trial spared little detail of Chang's alleged attractiveness to women and the supposed wild orgies that took place between Chinese men and white women.

But in spite of the myths created by a breathless press - the reality of life in Limehouse was much more prosaic.
Dr Bland says: 'A travel company set up a tour for people to look at what was happening in Limehouse. It was all staged. You would have Chinese rushing out, at the right moment with great hatchets followed by another with pigtails. The whole thing was staged.'

Far from the opium dens and gambling houses which fixated the Edwardian public – it was a relatively law-abiding place marked by hard work and poverty. Moreover according to the English-Chinese children who remember Limehouse - the women who married Chinese men were not "showgirls" attracted by "the allure of the Yellow Man".

Instead – many came from heavily impoverished backgrounds often marked by domestic violence – and found a refuge in the Chinese men they fell in love with and married. Contemporary accounts from the women stress the normalcy of their lives and the fact that the Chinese men they married made good supportive husbands.

Remarkably perhaps, the linguistic and cultural differences appeared to present little obstacle and there is even evidence of an English woman who learned Chinese and represented Chinese men in court cases.

'I think people thought they knew what Limehouse was like from the films – but that was all rubbish. I never saw a man with pigtails in Limehouse in my whole life,' says 87 year old local resident, Connie Hoe.

Today – the children and grandchildren of those who grew up in Limehouse remain deeply proud of their Anglo-Chinese heritage.

Connie Hoe and her husband Leslie – both Mixed Race Chinese – remember how the local Methodist church ran outings for all the local children to the countryside and set up a Chinese Children's Club that met once a week.

The community itself disappeared in the Second World War after the area was destroyed during the Blitz but it has now become the object of serious study by history groups who are trying to record the early roots of Britain's immigrant and mixed-race Chinese community before they disappear.

One of them is Dr Yat Ming Loo an academic at University College London who recently set up the Legacy of the Limehouse Chinatown Project with the help of the Heritage Lottery Fund. Dr Yat Ming Loo says: 'People associate the Chinese community in London with Soho but actually the original community was based in Limehouse. We are now engaged in trying to find as many people as we can who remember Limehouse to record their stories and translate them from Chinese into English if necessary. We also want to hear stories from non-Chinese people and from the mixed-race families who live there. We want to make sure that this history is not lost – but is properly recorded.'
If you are interested in the project click here for more information
Click here to talk about the Mixed-Race Season on our forums:

: