Intermix.org.uk is a website for the benefit of mixed-race families, individuals and anyone who feels they have a multiracial identity and want to join us.

Our mission is to offer a view of the mixed-race experience, highlighting icons, film, books, poetry, parenting techniques, celebrities, real lives and much more.

Our online forums are a great place to meet others, ask questions, voice your opinions and keep in touch. Sign up for our monthly newsletter and delve into our pages.

Want to join in? Become an Intermix member to take part:




Mixed-Race Taboo That Gave Me Life
Nirpal Dhaliwal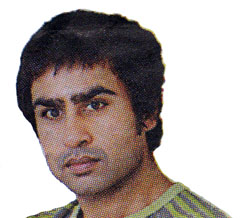 I've been free to date and marry as I pleased. I only wish my parents had been given the same choice.

Listening to a Radio 4 documentary on Monday got me thinking about the way racism has not only affected my life, but also played its part in bringing me into the world. Called The Last Taboo, the show dealt with the prejudice Asians often face from their own families when they fall in love with a black person. Colour prejudice is strong in India, especially in the north, where skin tone is associated with caste.

I'm very much the product of the subcontinent's attitudes to race and sex. In 1973, aged 21, my dad was a soldier serving with the British Army in Belize. He was seeing a local girl who was black, who then became pregnant. He wanted to marry her and take responsibility, and came back to London to tell his family. They were outraged.

My grandfather was among the first pioneering Punjabi immigrants who settled in the area around Southall in west London. He was fiercely proud of his position in the community, and was devastated by the thought of being 'shamed' by my father dishonouring what was then a rigid tradition of arranged marriage. In response, he set about finding a Sikh wife for his son as quickly as he could.

My mother had then been in London a few months. She'd come to Britain to marry a man her brother had found for her. Marrying someone over here was the only way she could escape the patriarchal restrictions of rural Punjab. But things hadn't worked out as planned. On meeting her, the man refused to marry her, saying she was too dark-skinned, even though she was a very beautiful woman. Her brother then went in search of another husband, wanting to get her off his hands as fast as possible.

He eventually met my granddad: one wanted to marry off a sister who was too dark, the other wanted to shackle a son about to marry a pregnant black woman. My parents had a family-chaperoned meeting that lasted half an hour, in which they never said a word.

My dad initially refused to get married; adamant he'd keep his promise to the girl in Belize. My granddad went into a fury, then wallowed in a sulk, trying to make my dad feel guilty. Crushed by his father's response, and terrified of being ostracised, my dad submitted. A week later the pair were married, and a year later I was born.

My dad wrote to his girlfriend, telling her what had happened. She wrote back, asking, 'How can your parents be so cruel?' and told him she would terminate the pregnancy.

Their honesty about their regrets and disappointments made my parents determined never to force the same experience on their own children. Like my brother and sisters, I've been free to date and marry as I pleased. I only wish my parents had been given the same choice.

This article first appeared in the London Evening Standard.

: