Intermix.org.uk is a website for the benefit of mixed-race families, individuals and anyone who feels they have a multiracial identity and want to join us.

Our mission is to offer a view of the mixed-race experience, highlighting icons, film, books, poetry, parenting techniques, celebrities, real lives and much more.

Our online forums are a great place to meet others, ask questions, voice your opinions and keep in touch. Sign up for our monthly newsletter and delve into our pages.

Want to join in? Become an Intermix member to take part:




Congratulations To Our Lucky Winners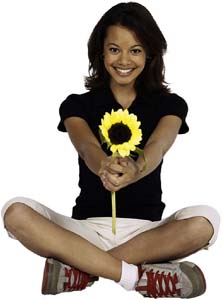 If your username is listed here then you are one of our winners and should have received your winners email. If for any reason you have not received your winners email please contact sharron@intermix.org.uk and she will try to resolve the problem.
Please allow 28 days for delivery of your prize.
IMPORTANT: When entering our competitions, please ensure that your profile is up-to-date! We need to know your username, full name, address and postcode - plus a correct email address - so we can let you know when you're a winner.
Click here to read out terms and conditions
Marks & spencer Vouchers (May 09)
Melaniev
Toddler's Goodie Bag
lucydu52
Princess Katrina
faridah
rasberrytrish
Mix-d: UK
janpash
ikoo
willy4lucy
The Settler's Cookbook
jimifrodor
wernerdavis
damianfoster
Jayson Porter
Ikoo
lazarus007
wernerdavis
pamelaousterg
eamongrassp
Amy Hodgepodge - Happy Birthday To Me
skinnykat
kirstralia
bakerjinx
dengolby
garybroomald
Marks & spencer Vouchers (Sept 08)
amybarrister
Amy Hodgepodge - All Mixed Up
mcdonaldclare
alexcopper
swampie
albertwilkinson
jacobevie
Marks & spencer Vouchers
alangreen
Tickets To See Anansi Trades Places
caramel
alisonadams
andrewcompton
jackielawson
randolphwanders
williamoliver
zorajohnson
veracarme
kevinward
darksista
A selection of teenagers books
merlin
A selection of children's books
linasi
A selection of adult's books
mrsmonday
My Two Grannies comp
Avmartin30
fairlady
wildchild
grannymyra
zinzy73