Intermix.org.uk is a website for the benefit of mixed-race families, individuals and anyone who feels they have a multiracial identity and want to join us.

Our mission is to offer a view of the mixed-race experience, highlighting icons, film, books, poetry, parenting techniques, celebrities, real lives and much more.

Our online forums are a great place to meet others, ask questions, voice your opinions and keep in touch. Sign up for our monthly newsletter and delve into our pages.

Want to join in? Become an Intermix member to take part:




A is for Africa
Ifeoma Onyefulu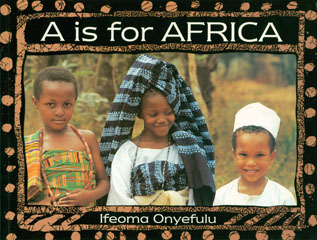 Frances Lincoln

Price: £6.99
From Beads to Drums to Masquerades, from Grandmother to Yams, this photographic alphabet captures the rhythms of day-to-day village life in Africa. Ifeoma Onyefulu's lens reveals not only traditional crafts and customs, but also the African sense of occasion and fun, in images that will delight children the world over.

A is for Africa By Ifeoma Onyefulu is a great way to introduce children to another culture whilst familiarising them with the alphabet.

A is for Africa By Ifeoma Onyefulu is available to buy now.