Intermix.org.uk is a website for the benefit of mixed-race families, individuals and anyone who feels they have a multiracial identity and want to join us.

Our mission is to offer a view of the mixed-race experience, highlighting icons, film, books, poetry, parenting techniques, celebrities, real lives and much more.

Our online forums are a great place to meet others, ask questions, voice your opinions and keep in touch. Sign up for our monthly newsletter and delve into our pages.

Want to join in? Become an Intermix member to take part:




Shifty
Lynn E Hazen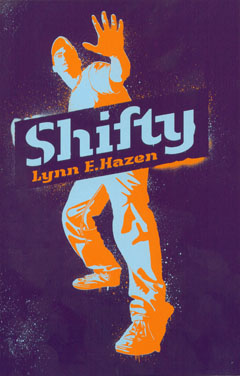 Frances Lincoln

Price: £6.99
People say I'm shifty and not to be trusted. I'm getting into trouble without even trying. Just like the summer I got sent to juvie. Only none of that was my fault. Now it's happening all over again.
When fifteen-year-old Soli is assigned to a new foster home, complete with mum, sister and baby brother, he struggles to find a balance between the independent spirit that has helped him survive and his longing for a place to call home.

Shifty by Lynn E Hazen is a great read for teenagers and will also give parents and carers an insight into some of the traumas of teengage life

Shifty by Lynn E Hazen is available to buy now.