Intermix.org.uk is a website for the benefit of mixed-race families, individuals and anyone who feels they have a multiracial identity and want to join us.

Our mission is to offer a view of the mixed-race experience, highlighting icons, film, books, poetry, parenting techniques, celebrities, real lives and much more.

Our online forums are a great place to meet others, ask questions, voice your opinions and keep in touch. Sign up for our monthly newsletter and delve into our pages.

Want to join in? Become an Intermix member to take part:




Payback
Rosemary Hayes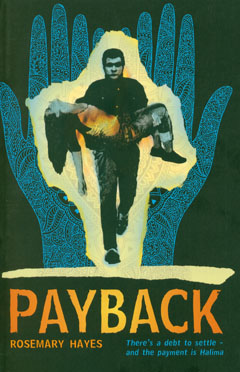 Frances Lincoln

Price: £6.99
Halima has her whole life to look forward to. Brought up in a Pakistani village and now settled in London with her family, her horizons are widening all the time. She is starting university in London and she has met a Muslim boy she really likes.

And then she discovers her father's plan - to marry her to the son of a distant relation in Pakistan who once did him a favour. Halima is to be the repayment of a debt, and it's payback time.
Payback goes where many fear to tread and examines issues of family honour, love and women in society.
Payback by Rosemary Hayes is available to buy now.