Intermix.org.uk is a website for the benefit of mixed-race families, individuals and anyone who feels they have a multiracial identity and want to join us.

Our mission is to offer a view of the mixed-race experience, highlighting icons, film, books, poetry, parenting techniques, celebrities, real lives and much more.

Our online forums are a great place to meet others, ask questions, voice your opinions and keep in touch. Sign up for our monthly newsletter and delve into our pages.

Want to join in? Become an Intermix member to take part:




Mr Loverman
Bernadine Evaristo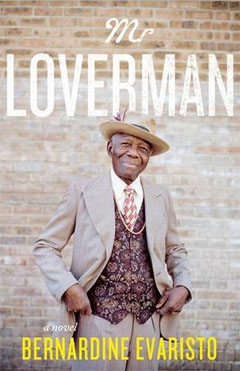 Hamish Hamilton

Price: £8.99

Barrington Jedidiah Walker jumps out of the pages of Bernadine Evaristo's Mr Loverman with bombastic energy. For many of us he is the epitome of a lost generation, the suits, the trilby's, and the polished shoes. Before we were bombarded with images of our elderly as shivering sufferers of dementia we drew on our own recollections of members of our community who always said good morning and for who the word drunk described dancing in the street and lifting their hats to pretty ladies. We remember them with fondness long after they have passed on.

They didn't have our happy memories, coming to England was never the wonderful adventure they had been led to believe and battling the coldness of the weather, the streets and the English people definitely took its toll. Yet despite the obstacles these old time West Indians brought happiness to so many and Bernadine has captured her very own and encased him in the pages of Mr Loverman for all eternity.

Barrington is a homosexual living as an unhappily married man. Told from both his point of view and that
of his long suffering wife Carmel, Mr Loverman illustrates how the pain of hidden love can thread its way into everyone's lives until all are blind to the way out.

Whilst Mr Loverman is a heart-warming tale of gay love on the surface there is much more going on here. Bernadine's image of Barrington illustrates the Caribbean father often emasculated by his adopted country and his family and fighting to have his voice heard in a world too busy pretending to be social to understand those with a real need for human interaction.

Many West Indian fathers left it too late to tell their stories leaving thousands of children none the wiser to the style and panache their parents brought to this country and who now spend their time watching BBC4 documentaries about lives we all should have known more about.

Mr Loverman by Bernadine Evaristo will leave you with a lovely warm feeling and is available to buy now.