A Mixed Society Should Be A Positive Society

Graham Suppiah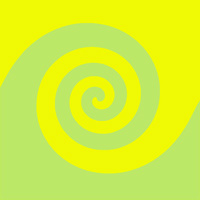 As this eConference's introduction quite rightly stipulates, mixed-race is the fastest growing ethnic group in Britain, the youngest and most culturally diverse and probably the least understood.
The 2001 census revealed that approximately 1.4% of the population, around 680,000, described themselves as belonging to this particular group. Currently, according to research by the Institute of Education, around 50% are under 16 with schools in Lewisham and Nottingham recording figures of 11 and 8% respectively; well above the aforementioned 2001 figures. If current growth trends continue, mixed-race people will account for the fastest growing ethnic group by the mid 2020's.
Yet it strikes me that the subject remains a taboo not just to the Black and Minority Ethnic Communities (BME) but the indigenous population in general. Last year, the former Chair of the Commission for Racial Equality (CRE), Trevor Phillips, used the term identity stripping in attempting to describe their existence. Understandably a number of mixed-race individuals I spoke to were equally exasperated and dumfounded by the comments, claiming it was the voice of someone who doesn't understand the lives of a mixed-race person living in Britain today.
You cannot pick up a paper today without a person of mixed-race descent having their origins conspicuously ignored. For example, Lewis Hamilton has burst onto the Formula 1 scene at breakneck pace, giving many a Journalist a story to tell. Yet every article I have read refers to Hamilton as the first black Formula 1 racing driver.
Unfortunately I wasn't surprised at this because it seems some people are far too conceited to look beyond one's skin tone. The same occurrence took place last year when describing the seven players who made England's World Cup Squad. The only black representative was Sol Campbell yet the six mixed-race players on show had a black tag fostered upon them.
Following the World Cup, the Observer newspaper ran a feature on mixed-race footballers, interviewing some regarding their upbringings. One of them, David James, didn't know his black-Caribbean father, thus being raised solely by his white-British mother. James mentioned being raised in a pre-dominantly white environment in his native Welwyn Garden City and experiencing racism. Yet he struggled to relate this issue to his mother because of the mixed origins involved. Yet it's distinctly possible say that not many journalists, government ministers or social commentators would have known this fact.
So it's a phenomenal achievement that the likes of David James, England's other mixed-race footballers, Lewis Hamilton, Tiger Woods and Dame Kelly Holmes have achieved so much despite some negative stereotyping enveloping their identities.
The Observer's article could quite easily be used as an informative education tool as to why some mixed-race people do struggle to be accepted in society for who they are. Take a white single mother with her mixed race child/children. She now has to attempt to educate the child on the other side of their identity. The mother also has to relate to the other side of her child's identity. She also has to know how to treat their hair; their skin and how to ascertain blue Mongolian spots. Not only do they have the standard concerns of raising enough money for life's bare necessities but they're now faced with these added pressures.
To help alleviate some of these concerns, services could be provided to educate them on such issues along with mixed-race support groups to allow them to share their experiences with other like-minded people.
Professor Richard Berthoud from the Institute of Social & Economic Research at Essex University ascertained the majority of mixed relationships develop between working class people. (1) At the outset you can hazard a guess that the last thing on each couples' minds is what will happen should the relationship break down and the mother is left to raise a mixed-race child on a deprived council estate with the father only playing a bit-part role.
A single white-British woman I know of spoke of when she was pulled from a shop by an overbearing Police Officer who assumed her 2-year-old's blue Mongolian spots were the result of child abuse; Yet another example of a mixed-race issue coming into fruition
Its imperative a child feels positive about his or her identity and not stereotyped and misunderstood. It's only mixed-race children who can experience racism from both sides. So, should we be surprised that mixed-race children are over-represented in the care system with recent reports suggesting they could make up over 9 per cent of children in care. (2) It surely cannot be coincidental. There are reasons for this.
A report commissioned last year by Opinion Leader Research for the Thames Valley Criminal Justice Board spoke to young mixed race men about their views of the system. Most felt they were treated unfairly because the Police automatically made negative assumptions about them without really understanding the problems they had endured when growing up. (3)
In some cases adults are describing mixed-race people as half caste. This isn't racism but poor education. They are also labelled as black by people who should know better. Some mixed-race people I've known have negative images of black people simply because they've had zero contact with their black parent, yet wider society can miss this point. In essence you may as well say that the white parent doesn't exist!
Working for my local Racial Equality Council in the capacity of the Caseworker I have met white-British people who've received racial discrimination from fellow white-British people for their involvement in mixed relationships; a situation that any other race wouldn't encounter!
Not only are black-white people suffering but the white-Asian and in smaller cases black-Asian couples/families are starting to become significant. Possible issues with faith and wider family problems may come to the surface here. There are also those such as myself who is white-British, Cypriot-Greek, Malaysian. Has society left a place for me to fit in?
Britain is viewed as being a success story regarding multiculturalism but is yet to fully grasp the positives of inter-racial living. Perhaps this conference will set the ball rolling.
References
(1) Stuart Jeffries 'Mixed Blessings' in the Guardian August 2, 2005
(2) Dale McNish 'Social services reforms do not address the needs of black children in care, say campaigners' in the Voice August 17 2007
(3) Opinion Leader (2005) 'Confidence levels of black & minority groups in the criminal justice system in Thames Valley'.


This paper was first submitted as part of the e-conference mixedness and mixing 4-6 September 2007.
Click here to visit our forums and read the comments posted about this paper or to add your own comments.