Intermix.org.uk is a website for the benefit of mixed-race families, individuals and anyone who feels they have a multiracial identity and want to join us.

Our mission is to offer a view of the mixed-race experience, highlighting icons, film, books, poetry, parenting techniques, celebrities, real lives and much more.

Our online forums are a great place to meet others, ask questions, voice your opinions and keep in touch. Sign up for our monthly newsletter and delve into our pages.

Want to join in? Become an Intermix member to take part:




Mixing Nia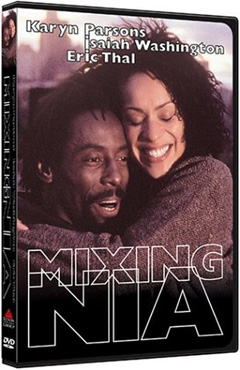 Struggling to define her identity in a black-or-white world.

Nia is the daughter of a former black activist mother and white civil rights attorney father. She works in an ad agency until she refuses to work on an account pitching cheap beer to black youth and quits.

Jobless, she signs up for a writing workshop and falls instantly for its leader, a charismatic black activist. Soon, however, she finds herself chafing at his insistence that she adopt an all-African-American identity.

The film follows Nia on her journey struggling to define her identity in a black-or-white world.

The debut movie was written and directed by Alison Swan, a New York University Film School graduate from Bermuda.
Have you seen this film? Why not tell us your views in the forums, click here: